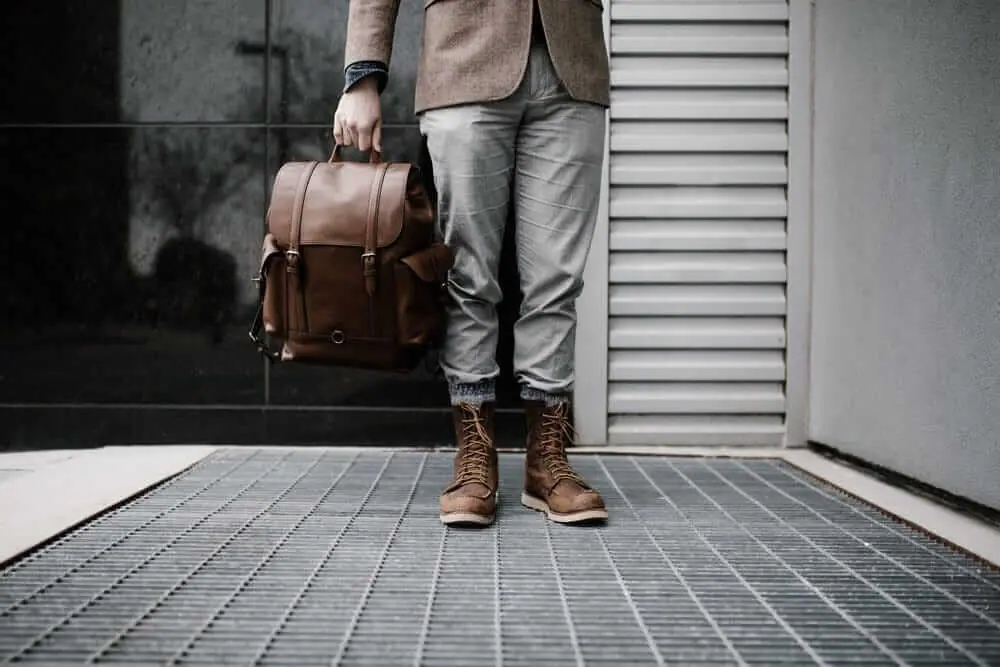 Yes. According to the Transportation Security Administration (TSA), you can bring hair clippers on a plane. You can bring a hair clipper either in your checked baggage or in your carry on luggage.
Note that the TSA officer reserves the right to allow or disallow your hair clippers. We'll show you the best way to pack and take them with you.
Of course, to be the safest, call your airline to confirm if you can travel with hair clippers.
If they are not essential to carry on, bring them in your checked luggage. Or, leave them at home.
Best Hair Clippers To Take on a Plane
The most popular hair clippers today are electric, but you can also take manual hair clippers that are less than four inches long.
Electric hair clippers for travel are readily available on Amazon. Check out five of the best razors on the market today.
Wahl Hair Clippers
The Wahl electric razor is a sleek product with eight different blade sizes. The color key is right on the front which makes this razor incredibly easy to use. Not to mention that it's cordless so you can use it on the go.
On one charge, it lasts 60 minutes so you won't have to worry about running out of battery.
Buy your very own Wahl hair clippers from Amazon here.
Limural Hair Clippers for Men
The Limural Hair Clippers for Men feature a modern, high-tech design. It makes shaving easy. The clipper is easy to grip and maneuver. Also, it includes a convenient LED display which shows the battery percentage.
This beard trimmer comes with six different blade sizes. It's wireless so you can shave easily while moving around the house.

Check out the Limural hair clippers from Amazon at this link.
Surker Men's Hair Clippers
The Surker Men's beard trimmer features stainless steel blades that are easy to clean. Like the Limural trimmer, this product is professional quality and high-tech. It uses an LED display to show battery power. Speaking of battery, you won't ever run out! This beard trimmer has over 300 minutes of run time!
Buy yours today from Amazon here.
Andis Professional Beard Trimmer
The Andis professional beard trimmer is a durable, modern trimmer that will give you a clean cut. It's lightweight and easy to use thanks to the ergonomic design. It has a unique look, paired with a heavy-duty wire that is incredibly durable.
It's much more minimalist than other beard trimmers on this list, featuring one dial at the bottom to control the power. As an added bonus, the motor is incredibly quiet.

Try your Andis beard trimmer today from Amazon.
Andis 04710 Professional T-Outliner Beard/Hair Trimmer with T-Blade, Gray
The professional standard for all-around outlining, dry-shaving and fading

Perfect for all-around outlining, dry-shaving and fading

Equipped with close-cutting carbon-steel T-blade that can be zero-gapped

Contoured housing fits comfortably in your hand

Heavy-duty 8-foot cord with hanger loop
Hatteker Men's Grooming Kit
The Hatteker Men's Grooming Kit has everything you need in a beard trimmer for travel. It comes with a professional trimmer that features an LED display. The kit includes three different attachments that make it one of the most versatile trimmers on the market. There's one for detail work, hair clipping, and beard trimming. What more do you need?
You might find the six different blades useful, too. Not to mention that on one charge, the Hatteker beard trimmer lasts up to three hours.

Check out the product on Amazon here.
Can you take a beard trimmer on a plane?
Yes. Electric beard trimmers are usually allowed in both checked baggage and your carry on.
Check out our guide on the best way to pack yours and our complete beard trimmer reviews here.
Can I take my shears on the plane?
You can take sharp objects like shears, scissors, and other sharp blades on a plane. But you need to follow specific instructions. According to the TSA, "If packed in a carry-on, [scissors] must be less than 4 inches from the pivot point."
The pivot point of your scissors is the point where the two blades connect. Simply put, the TSA does not allow scissors longer than 4 inches in your carry on.
If you take scissors on a plane, you have to sheathe them or pack them securely. TSA agents must check your luggage and you don't want them to get injured.
You can take other sharp objects like box cutters, knives, and needles in checked baggage. But it's not guaranteed that you can bring them in your carry on bag.
Can you take nail clippers on a plane?
You can take nail clippers in your carry on bag or checked luggage. Generally, the TSA allows small cosmetic items like nail clippers and hair clippers. You can take nail scissors too, as long as they are less than four inches long.
Can you bring a razor on a plane?
In most cases, yes. For more information, check out our complete article about bringing a razor with you for travel.
Hopefully you found an answer to your question in this article! If not, be sure to check out our other travel articles below.
Related Articles
12 Things You Didn't Know Are Allowed On a Plane
Can you take golf clubs on a plane?