These blank free printable Pokemon trading card templates can be used for any number of reasons. You can use them in the classroom, for church lessons, with family members, or just for fun.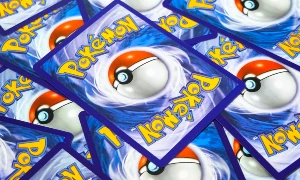 Print, view, and download these Printable templates in PDF, PNG, and JPG form. You may use these free templates for any personal purpose you wish. We provide other valuable templates along with these which can be downloaded in seconds. Check out our other pages at the bottom of this page.
My kids love Pokemon and even my wife and I downloaded the PkoemonGo app for a little while when the kids were younger and we had a good time walking around the neighborhood to see what we could capture. 
Or pulling it out when on trips to see what other types were around that location that weren't familiar to us back home.
Well, If you are looking for a fun way to engage kids or a funny joke to play on a co-worker. You came to the right spot.
Check out the how-to videos and suggestions down below as well. 
Free Printable Pokemon Trading Card PNG Template
This blank Pokemon trading card PNG template is one of the most useable ones as it has a transparent background that allows you to easily place a character behind it. Go ahead and download it and try it out.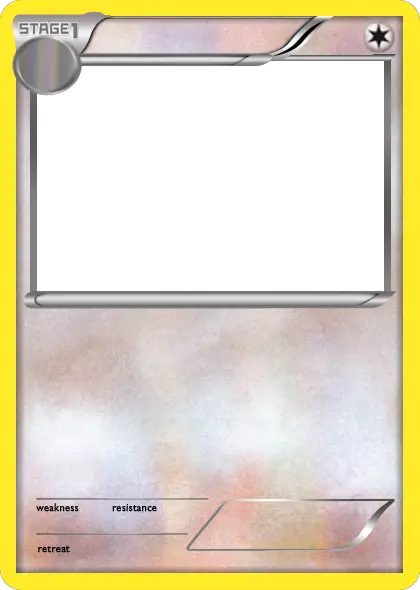 Free Printable Pokemon Trading Card PDF Template
This PDF printable Pokemon trading card template will let you carve up your own cards on demand and create Pokemon from so many things! Hope it works well for whatever you need it for. If not, try one of my other formats on this page.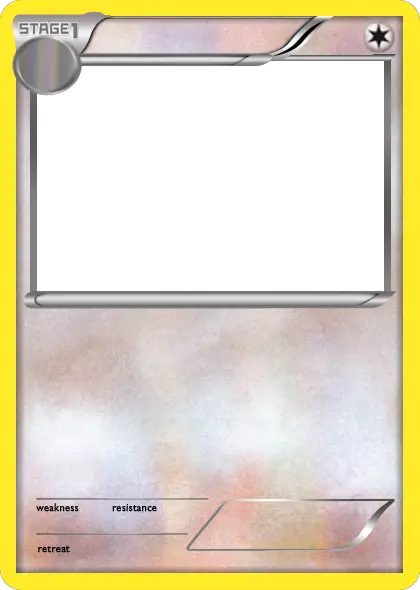 Free Printable Pokemon Trading Card JPG Templates
This JPG Pokemon trading card template will let you create your own Pokemon cards on demand and make em just how you want them! Hope it works well for whatever you need it for. If not, try one of my other formats on this page.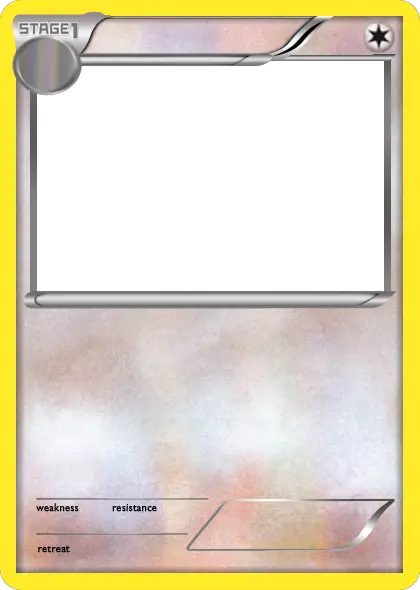 Free Printable Pokemon Trading Card Google Slides Templates
Here are a few Pokeman style trading card templates in Google Slides. 
For a lesson with people, mythical creatures or animals, students can create character cards for each primary character in a novel. Google Slides is awesome for this kind of stuff.

Pokeman style template in Google Slides
Trading card template in Google Slides
This video walks you through how to make a trading card with Google Slides. You could use the downloadable images from this page to make them too. I would suggest the PNG as it has a transparent background.
Free Printable Pokemon Trading Card Canva Templates
video #1 Travelonthefly.com
OK, here is a template I made in Canavan for you because I couldn't find any other good ones out there. I hope it works well for you and downloads and prints well too. 
Again, you can make your own template of a Pokemon trading card in Canva with the graphics you download from above on the page too if you like. But try this one out and see if it works for you.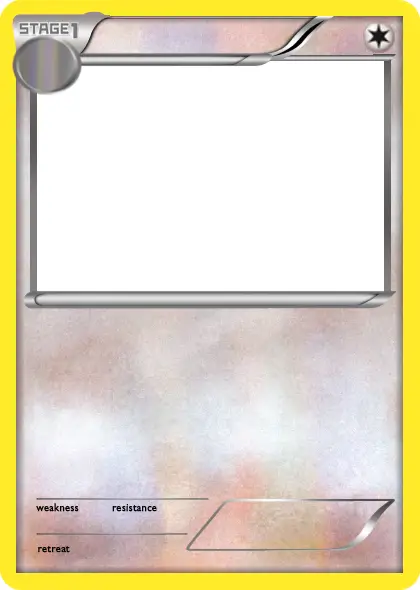 An online way to generate Pokemon card templates | PokeCard.net
Pokemon fans can create character cards using this free website if they want an online solution to pokemon card making. Can be fun to discuss how you can use the stat categories (hits, weakness, retreats, etc.) for your cards with friends. Check em out here at PokeCard.net

Their templates are pretty cool. With the provided information, such as your Pokemon's name, type, stage, species, length/width, attack 1/2, etc., you can create the card. You can also specify other details on the Pokemon card. In the bottom text you can call out other specifics like the illustrator or the URL for your Pokemon character. Things like that. 
Here are a few Videos to help you out with your project…
How can I print my own Pokémon cards?
Can you just print Pokémon cards?
No, you can't print real Pokemon cards. You can make your own cards with friends or family members on them and have some fun with those. Pokemon.com does, however, allow you to print energy cards.
How can I get Pokémon cards for free?
Kinda cool if you can find this kind of thing going on.
Can you fake a Pokemon card?
You can fake one if you spend a lot of time and energy finding the right papers and printing techniques to do so. But if someone tests your card you will need to make sure it looks just like the real thing to pass as a real card. 
 
Authentic Pokémon cards have, between the two pieces of cardboard, a very thin piece of black. This dark area is visible between the two thin halves of the card if you look closely.
 
If you are going to try to fake a card, better make sure it has that detail too…
Are gold metal Pokémon cards real?
There are unofficial Pokemon cards that are made of metal that are decorated with gold-colored materials. In 1999, Burger King included metal Pokemon cards with meals. They were originally sold for $20-$50, but as demand for these cards increased, they have become more valuable.
What size should I print a Pokemon card?
The standard trading card size for authentic Pokemon cards measures 2.5 x 3.5 inches or 6.3 x 8.8 centimeters. As a result, Pokemon cards will fit in any standard-size trading card case.
Other Cool Posts You Have Yo Check Out