Lately, I have been researching some really great cost saving tips for travelers and came across Google Voice. I already knew what Google Voice is, but wanted to find out more about how it can benefit travelers.
My research found some great information that I will share with you here. So let's cut to the chase. Here is what you need to know.
What is Google Voice?
Google Voice is a phone app that allows you to make and receive calls plus texts to actual phone numbers from anywhere in the world. So you can give someone one number and have it forwarded to multiple phones. Great to have for travelers.
Why Google Voice is great for travelers
If you are from the USA, you can transfer your current number to Google Voice. If you are not from the USA, you can have a USA based number assigned to you.
Use the app or website to receive calls and texts from anywhere.
Receive voicemail. When you receive voicemail messages, Google transcribes the message and sends you an email or text.
You can also make calls and send texts to USA and Canada numbers.
You can forward your voicemail or texts to an email.
Screen calls and block numbers.
Google Voice is FREE!
Let me clarify the free part. Google Voice accounts are free. The only feature Google charges for is making international calls or switching your Google Voice phone number once you've created your account. Also, your current phone company may charge you for minutes you use answering calls or data access for using the website, but it really depends on the plan.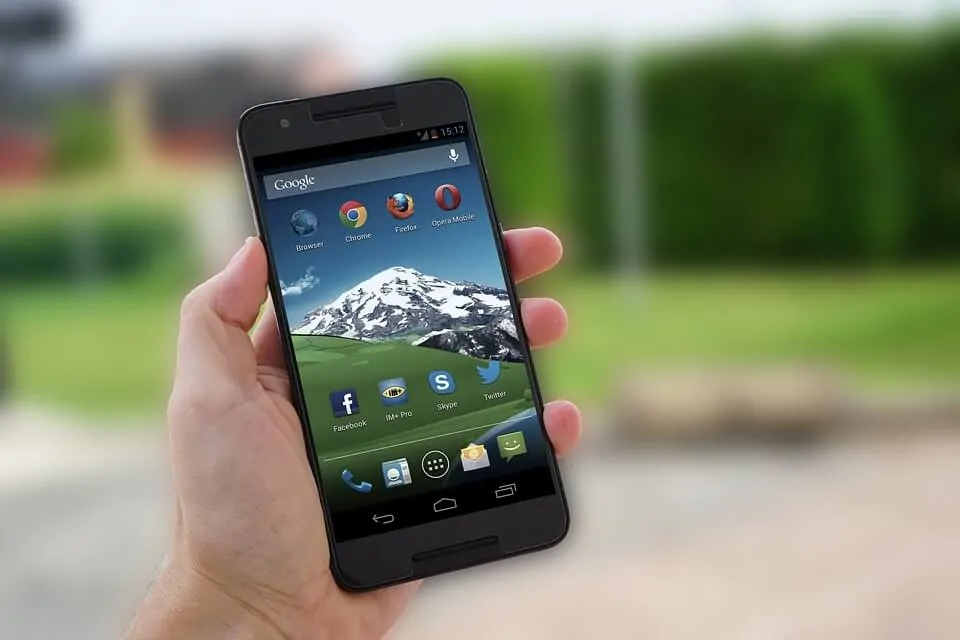 Here is how to use the Google Voice App: 
First Sign up for an account here. Google will let you select a number from the giant pool of numbers they have. If you have a current USA number, you can just use that one. If not, select one from the list. One thing to note, if you don't select a Google Voice number and decide to use your own, you may lose a few features.
But what if you are not in the USA?
If you're not currently in the USA, you will have a few extra steps to do the initial setup. Google really aims the Voice service at USA based users and makes it more difficult for others to sign up. You may need to use a VPN to make it appear like you're inside the United States. You can find out more info on VPN here. 
Once you have the number selected, it's time to get it verified. You will be given a 6 digit code. Some points to know about verification:
Google won't let you put phone numbers in that you don't have access to answer. Makes sense right?
They (Google) won't let you forward to the same number on multiple Google Voice accounts.
You can't use Google Voice without at least one verified phone number on record.
 Once your account is created, you can choose to access your Google Voice service one of two ways:
Google provides apps for Android gear. But you can now download the app for IOS and Apple users as well. These apps allow you to use Google Voice for visual voicemail. Plus allow you to use Google Voice as your outgoing phone number on your mobile phone. So everyone you call will see your Google Voice number in their caller ID instead of your cell phone's number.
Call forwarding
You can also forward your calls to multiple numbers at the same time. This is great for travelers if you are away and have a home and mobile number you want to ring. You can also program numbers to only ring during certain hours of the day. Maybe you want your work number to only ring during weekdays, and have your friends or home number to ring on weekends.
Can you make calls with Google Voice?
Yes. By going on the Google Voice website, you can make outgoing calls. It will dial both your phone and the number you're trying to reach. You will then be connected. Use the Google Voice phone app to dial directly.
Using Voicemail
When you receive a call from Google Voice, you will have 2 options. You can choose to either answer the call or send it directly to voicemail. If you are screening the calls, new callers will be asked to say their name, and then you can decide if you want to accept it. You can also set certain numbers to get directed to voicemail if you choose.
It's easy to set your own voicemail greeting and messages are automatically transcribed by default. When you receive a voicemail message, you can play it back, view the transcription, or do both. You will need to view the message on the Internet or using a Google Voice phone app.
Google Voice for International calls 
You can only forward Google Voice calls to USA numbers. But you can use Google Voice to dial international numbers. In order to do this, you need to buy credits through Google. Once you have the credits, you can either use the Google Voice mobile app or Google Voice website to make your call.
Some other great Google Voice uses for travelers
Airline Updates. When you book your ticket, enter your Google Voice number. Then you will be contacted of any flight changes as long as you have Wifi or data coverage.
Free calls to North America, cheap calls everywhere else.
If your cell phone were to break, you will still get your messages via online. Very convenient.
Some common Google Voice problems
Google voice is not perfect and it does have it's fair share of issues. Here are some of the common things people complain about.
Glitches with using the app for iPhone. Seems to work better with Android.
Voicemail can sometimes not work properly.
Samsung Galaxy users can receive error messages requiring resets, data and cache clearing.
Trouble ending calls on Google Hangouts.
Google Voice is a great tool for people on the go. It can save you a lot of money and is very convenient to have. If you want to stay connected while traveling, Google Voice is something for you to consider.
Hopefully, you found this article helpful.
You may also like: