Why should you buy a sim card for other countries?
If you are traveling overseas into Europe, it is generally a good idea to get a sim card while you are there. Or purchase one prior to leaving. Even though your non-European cell phone will work there, it can get quite expensive.
It is recommended to use a European sim card if you plan to use your phone for voice or data.
Getting a new sim card will give you a European mobile number and you will pay cheaper rates than if you were to stay with your current provider, even with an international plan. Generally, with a European SIM card, it's free to receive domestic texts and calls.
If you make domestic or local calls, expect to pay anywhere from about 2–20 cents/minute and 5–15 cents to send a text within the EU.
To save money and get the best rates, buy a new SIM card every time you go to a new country.
How to buy a sim card in Europe?
To get a European SIM card, you'll need to do the following:
Make sure you have a proper phone. You will need to have one that can be unlocked for the new sim card to work. I find a lot of cell phone providers lock their phones so you can't switch sim cards.
First check with your current provider, if you have a phone that cannot be unlocked, you will need to buy one for your trip. You can buy a cheaper unlocked phone if you plan to use it for international travel only.
You can also buy one in Europe when you get there that will already have the proper sim card installed.
Shop around for a new sim card. It will be easy for you to buy a sim card in Europe. They are located everywhere, including all mobile phone stores, shopping malls, newsstands, and vending machines.
They will normally cost no more than $10 and will include some minutes for the amount you pay. If you are using a smartphone, you will want data. Expect to pay around $30 for a sim card that will include a months data usage.
Also if you are traveling with a tablet or laptop and you need data coverage, make sure you include it as well. You can read more on the best tablets for international travel here.
Once you purchase the new card, ask the store clerk to install and set it up for you. Make sure to test it at the store by making a call. It will most likely ask you for a PIN code, so make sure to enter it properly and if you need it to be translated for your language, ask the clerk how and where you can set that up.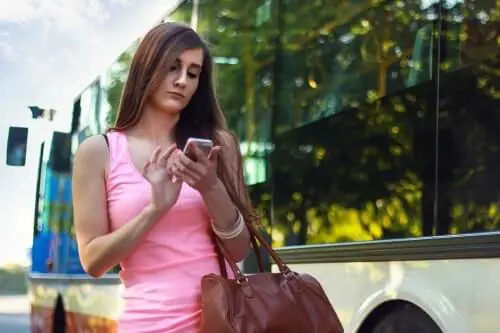 Best sim card for Europe with data
Here are 3 of the best providers that offer sim cards with data.
1. Orange Holiday Europe – Prepaid SIM card

✅ 10GB of Internet in Europe on 4G networks – Data tethering and use in hotspots allowed
✅ 2 hours and 1000 texts from Europe to worldwide
✅ Credit valid 14 days after 1st use
✅ Triple cut SIM card (standard/micro/nano). No activation, easy to use
✅ Covers 30 countries in Europe: Andorra, Azores, Aland islands, Germany, Austria, Balearic Islands, Belgium, Canary Islands , Cyprus, Corfu, Crete, the Cyclades, Croatia, Denmark, Spain, Estonia, Finland, France mainland, Gibraltar, Greece, Guernsey, Hungary, Ireland, Iceland, Italy, Jersey, Latvia, Liechtenstein, Lithuania, Luxembourg, Madeira, Malta, Montenegro, Norway, Netherlands, Poland, Portugal, Czech Republic, Rhodes, Romania, UK, Sardinia, Sicily, Slovenia, Slovakia, Switzerland, Sweden
✅ Easy to recharge online
You Can Get The Orange Holiday Europe– Prepaid SIM card on Amazon here:
2. Mobal Europe Plus SIM Card – Excellent Coverage Throughout Europe
✅ 1GB of fast 4G data included
✅ Free calls & texts: Unlimited and FREE incoming calls & texts. Super low call rates to USA and Canada from most countries.
✅ No contract necessary
✅ Your SIM is activated for one month. Service is active from the start date of your choice and will end 30 days after the start date.
✅ Easy to recharge online
You can get the Mobal Europe Plus SIM card on Amazon here:
3. OneSimCard Prepaid International SIM Card
✅ Mobile coverage in over 200 countries, free incoming calls in over 160 countries
✅ Mobile data service in over 160 countries
✅ SIM offers a European and US phone number
✅ 5 GB of international roaming data available
✅ Wi-Fi and mobile data calling using same phone number
✅ Free incoming texts from everywhere
✅ No contracts, simply pay for the service you use
You can get the OneSimCard Prepaid International SIM Card on Amazon here:
Buying a SIM card in the United Kingdom
Basically, in the UK there are 4 main network providers. (O2, EE, Three, and Vodafone). They will all be very similar in price and coverage. You will find any one of these providers fairly easily, and honestly just go with the one that is convenient for you. It's not worth the hassle of looking around too much to save a few cents.
Topping up your SIM card
If you are not going to be using your mobile phone very much in the UK, it might be more cost-effective to buy a UK prepaid SIM card from a mobile phone shop. You can also purchase top-up vouchers whenever you need more credit. It's very convenient and easy to do.
Some UK mobile phone companies include:
Carphone Warehouse
Phones 4 U
O2
Vodafone
T-Mobile
Orange
You can either opt for a contract or a Pay-As-You-Go. Look at the pros and cons of both options to see what works best for you. If you decide to use a longer-term contract, you will need to provide the following documentation:
Proof of identity
Address in UK
Enrolment in University/college (or acceptance letter)
Proof of employment (or acceptance letter)
Bank details
Some of the larger providers will do a credit check, so if you are not a citizen or cannot pass a check, then the best way to go is a pay as you go plan.
Summary:
Before you travel to Europe, ensure you have a cell phone that can be unlocked. If your current phone cannot be unlocked, then you will need to buy one. Check with your current provider to find prices and rates under your current plan to use in Europe.
Chances are it will be better to buy a SIM card when you arrive in Europe, but you can also get one prior to leaving. You can check the best prices on Amazon here, or purchase one once you arrive at your destination.
Don't forget a data plan if you will need data. Data can be very expensive if you don't have a proper plan. Also, you can read up on the EU rules for data and roaming policies here.
Hopefully, this helps you with some tips on buying a SIM card for traveling to Europe. There are many options available, so choose the one that works best for you.
Thanks for reading!
You May Also Like: