Every now and then, we can all use some helpful tips and advice. If you are planning a special getaway or perhaps going on a business trip, it's important that you do things right and follow the rules.
There are some special tricks of the trade sort of speak that will help you along the way. I gotta say, after traveling around the world for over 20 years, I managed to pick up a few helpful tricks.
I have put together a comprehensive list of essential travel tips and hacks that you must know to make things a bit easier for you. 
1. Check in online.
You can usually check in up to 24 hours before your flight and it can save you a lot of waiting time at the airport. By checking in online, you may also save in baggage fees as some companies will charge extra if you wait to check in at the airport.
2. Make copies of your legal documents.
You never know when you can lose your legal documents or perhaps a bag gets stolen. Passports, tickets and anything important, you can make copies of. You can also leave copies with a neighbor or friend if something happens and you lose everything.
3. Pick a window seat on the plane.
If traveling by air and you plan to sleep, you should try to book a window seat. Especially on long flights, you will appreciate a place to lean against and rest your head. If you decide to sleep on the plane, keep your seatbelt on so the flight attendant doesn't have to wake you in the event the seatbelt sign comes on.
4. Bring your own snacks.
Trust me on this one, bring snacks with you on board the plane. You are allowed to bring snacks, and just in case the airline doesn't have food that you can eat or want to eat, it is nice to have your own treats.
5. Save money by weighing your luggage.
Most airlines today have strict guidelines on the number of bags you can bring plus the maximum weight of the bags. The excess baggage weight fees can really add up and you don't want to be surprised at the airport when checking in that you need to pay more money.
I recommend using an inexpensive luggage scale like this one to weigh your bags prior to departing.
6. Bring an international travel adapter.
If traveling internationally, this is a must-have item. I made the mistake of forgetting mine and wasn't able to charge any of my devices until I was able to find one locally and paid a lot more for it. Save the hassle and bring one like this with you.
7. Pack any batteries properly.
Recent regulations now state that you must pack battery packs and lithium batteries in your carry on luggage. You can not pack them in your checked luggage. Learn what to pack in a carry on bag and restrictions here.
8. Save luggage space.
We all know that luggage space is at a premium. If you want to get more space out of your luggage, use packing organizer cubes. These are amazing for saving space.
9. Use RFID blocking.
Keep your information and money away from thieves. Use an RFID blocking wallet or travel organizer. RFID-blocking wallets are designed to help block you from electronic pickpocketing, called RFID skimming.
10. Use travel apps.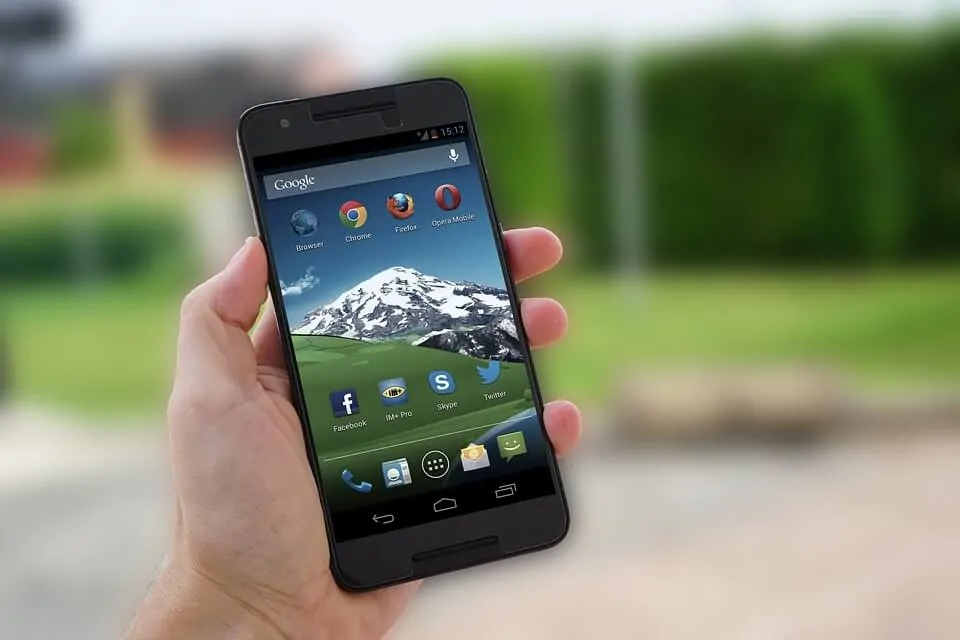 Not many people take advantage of travel apps. They can be a huge benefit for you, and there is an app nowadays for everything. No matter where you are traveling or what you are looking for, there is an app for that!
11. Bring your own entertainment on board.
I don't know how many times this happened, but it's just my luck that the entertainment system in the seat I was sitting in on the plane was broken. Go figure. Don't let that happen to you.
You can bring along your favorite book, tablet, laptop to watch movies and listen to music or play games. I recommend keeping your tablet or laptop small as space is limited, and who wants a clunky device with you on a plane? Check out the best tablets for traveling here.
12. Don't volunteer to switch flights.
If you show up for your flight and it is overbooked, chances are they will ask for volunteers to take another flight. In the event that the flight is full, and there are no volunteers to switch flights, the airline will offer vouchers and flight discounts to get you to switch. Don't accept the first offer. Chances are they will keep increasing the offer until someone accepts it. This could include a cash bonus, a reduction in airfare, airline credits. You could even end up with a free flight.
13. Get vaccinated prior to travel.
Some countries may require you to get vaccinated for certain diseases before granting you access into the country. Make sure you look into this well in advance so you are not rushed last minute.
14. Take a red-eye flight to save money.
If you are not worried about the time of your flight, most airlines will offer the red-eye or all-night flights for a cheaper fare. If you want to save a few bucks, take an overnight flight. Sometimes the price difference can be substantial.
15. Don't change your currency at the airport
Even though it is convenient to change your currency at the airport, it is usually a better option to change it at a bank or at a currency changing facility. The airports tend to be more expensive.
16. Review the requirements for carry-on board items.
There are many prohibited and restricted items that are not allowed on board the plane. There are also guidelines for bringing liquids and other goods which you should review prior to traveling.
Refer to the TSA website to see a full review of what is allowed on board a plane.
17. Keep your home safe while away
In today's changing world of technology, it is becoming easier and more convenient to care for our homes while traveling. Smart home technology is becoming more and more popular among travelers.
You can now use your smartphone to control many things like lights, temperature, cameras, door locks and much more. Read our smart home technology for travelers guide.
18. When you are traveling, it is smart to pack light.
There are always washing machines inside hotels now, which you should take advantage of if your trip is beyond a couple of days. My suggestion is to wash your clothes and wear them again.
Shopping while traveling could lead to more products in your suitcase and less room. Another reason why it's a good idea to pack light is that excess baggage fees can cost an average of anywhere from $30 – $50.
Most airlines permit you to bring one carry-on as much as 50 lbs and a single-checked bag without charging you more for the weight. Always check with your airline first. You will be able to avoid costly travel fees by leaving some stuff at home.
It's not necessary to pick a different outfit for every day that you will be gone. Nice, but not necessary. Instead, pack items which are useful and can be worn in different ways. It's more economical to wash your clothing at your destination than to pay the hefty luggage fees at the airport.
To help you pack light and save money, I recommend using these luggage packing organizers.
19. Find the deals.
Most likely, the best time to purchase an airplane ticket is at the start of the week either on Tuesday or Wednesday. Also, purchase in advance and don't wait till the last minute to book airline tickets or hotels. The longer you wait, the more expensive it will be.
Booking hotels online are the best way to find nice hotels at discounted prices. Hotel companies most often have a buy two nights, get one free deal. Do not be afraid to ask for discounts. If you have the option of getting someone to pick you up and drop you off at the airport, then go for that. 
You can also save money by buying a shuttle pass online. Sure it could take a little more time, but that time will save you money that you can use elsewhere.
Making the most of tour packages is an effective way to travel with limited funds on budget. Research different packages online for the finest and best deals. Tour packages often comprise things such as travel and meals, allowing you to save a bit extra.
It is possible to go it alone and research different packages yourself online or you may get a local travel agent to help do this for you. Of course, it might cost extra to use a travel agent so weigh your options at the time.
20. Ignore the extras.
There are plenty of different kinds of extra insurance, protection, special seating arrangements, and upgrades that companies will offer you. But you can just refuse them if they don't make financial sense to buy. It would be good if V.I.P treatment was less costly, but upgrades can be very expensive.
While traveling from point A to point B, the cheaper travel options will still get you there just as the expensive options would. The difference in savings can really add up. As the name suggests, extras cost extra.
21. Split Tickets
This can be a long shot but worth checking out before you travel. Split ticketing is actually getting a one-way ticket from where you reside to a foreign destination and buying another one-way ticket in the foreign destination back home. The price difference may be $1,000 or greater.
But it might only be to your advantage if the foreign target country has a weak currency. So do your research first and see if this is something worth doing. It's possible but not probable.
22. Buy a flight and hotel package.
Many times I have seen a package deal cheaper than just buying a single flight. This happens all the time. Booking a hotel and flight package together can save you some cash. Even if the hotel is not exactly what you wanted, it could save you some serious money by booking a flight and hotel package deal at the same time.
23. Don't carry a lot of cash.
Carrying money while you're on vacation just isn't feasible nowadays. This is mostly true if you are traveling to a high tourist zone.
Making use of ATM cards, credit cards and verified traveler's checks now is stress-free and safer. Since ATM and bank cards require pins to be used for getting your cash, it is less likely to have your cash stolen should your card go missing.
Verified traveler's checks require you to sign them at the point of use. This will definitely protect you.
To help keep your money safe, I recommend this travel money belt with RFID blocking.
24. Know the foreign exchange.
This is an essential rule because it will allow you to pre-plan the amount of money that you will need for your journey.
Understanding the foreign currency of the country you are traveling to can considerably lower your expenses. Planning to bring just what you need to meet your expenses and not extra will reduce the chance of overspending on unnecessary items.
25. Plan how you're getting around.
Plan in advance how you will move around when you get to your destination. Would you like to rent a vehicle? Will you choose to move around on a bike? Bus passes? Taxi service? These are imperative questions you should ask yourself to ensure your journey is on budget. Rental vehicles can be much cheaper on weekends when there is a surplus of vehicles available. Weekend rates usually are better than daily rates.
26. Many hotels always have free evening entertainment for every guest.
You can save money by taking advantage of free entertainment in the hotels. Going out to nightclubs, dinner, theatres, concerts can be very expensive and most times the entertainment provided by the hotels are great. Even if it's not free, you will save considerably.
27. Set a daily spending limit.
Prior to your trip make sure that you have decided how much cash you are willing to spend every single day. Do your best not to go over your budget. Stick to it! It can really help save over a longer period of time by setting spending limits.
Overspending can be very tempting while on vacation, but never a wise choice to make!
Hopefully, you found these tips and tricks helpful.
Thanks for reading!