Yes. According to the Transportation Security Administration (TSA), you can bring hair clippers on a plane. You can bring a hair clipper either in your checked baggage or in your carry-on luggage.
Note that the TSA officer reserves the right to allow or disallow your hair clippers. We'll show you the best way to pack and take them with you.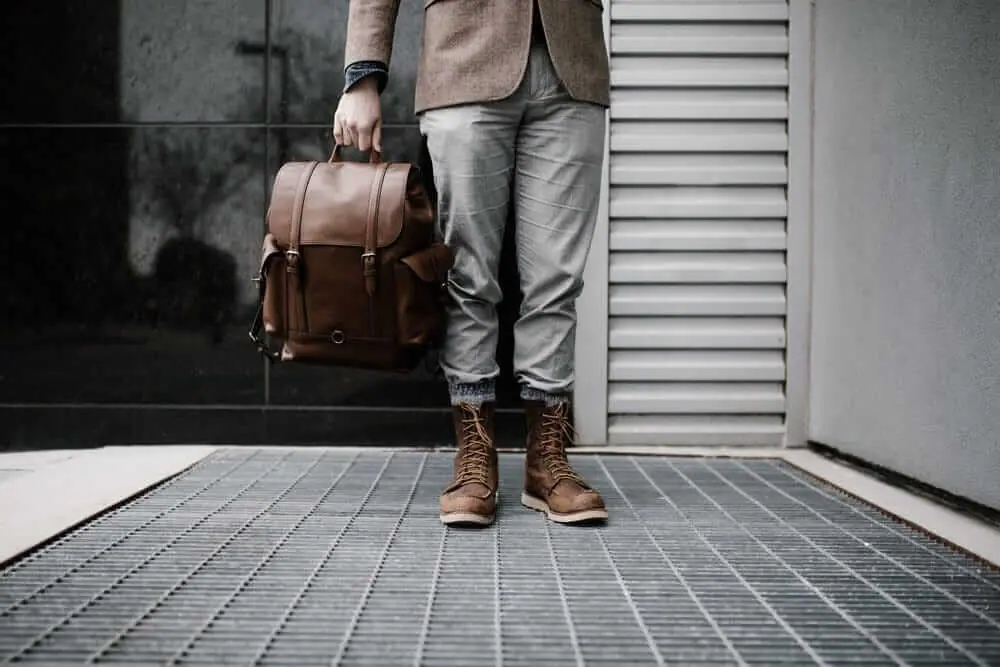 Of course, to be the safest, call your airline to confirm if you can travel with hair clippers.
If they are not essential to carry on, bring them in your checked luggage. Or, leave them at home.
Best Hair Clippers To Take on a Plane
The most popular hair clippers today are electric, but you can also take manual hair clippers that are less than four inches long.
Electric hair clippers for travel are readily available on Amazon. Check out five of the best razors on the market today.
Wahl Hair Clippers
Wahl Color Pro Cordless Rechargeable Hair Clippers
Cordless Convenience – Color Pro Cordless is rechargeable and wireless. Cord/Cordless allows you to use the clipper on battery or when it's charging

Color Coded Guide Combs – Finding and remembering everyone's favorite hair length is easier than ever. Corresponding the correct comb to the right cutting length is simple with our easy to see attachment guards

Hygienic Grooming – Since our blades are removable and rinseable they are easy to clean. Simply run them under water to wash away excess clippings and trimmings

Smooth, Easy Haircuts – With a variety of cutting lengths, adjusting the trim length is pain free. Quickly reference the color key on the face of the clipper and attach the corresponding colored clipper comb attachment

Grooming on the Go – With 60 minutes of run time, our Cordless Color Pro is great for travel, vacation, business trips, and more. Worldwide voltage means you can use no matter what country you're in, 220v or dual voltage
The Wahl electric razor is a sleek product with eight different blade sizes. The color key is right on the front which makes this razor incredibly easy to use. Not to mention that it's cordless so you can use it on the go.
On one charge, it lasts 60 minutes so you won't have to worry about running out of battery.
Limural Hair Clippers for Men
Limural Hair Clippers for Men – Professional Cordless Rechargeable Kit
Mens Hair Clippers Grooming Kit - This is a complete barber sets for cutting hair, which includes a cape, lubricating oil, cleaning brush, and a full-range of guard attachments (3/6/10/13/16/19mm) for different hair lengths (0.5-20.7mm).

All In One Professional Clippers - This multipurpose clipper combines the functions of a hair and a beard trimmer in one device. It includes full-size guide combs to satisfy your needs of trimming your head and face, it is also very suitable for kids or toddlers haircut thanks to low noise and safety blades.

Quiet, Powerful Rotary Motor - The electric clippers motor is powerful enough to cut through even the thickest hair with ease. The teeth on the blade are tightly line up with each other to remove hair with no snagging or pulling, offering an effective haircut.

Wireless, Dual Voltage Charging - Hair trimmer can be with cord or cordless which is super convenient for self-cutting. Universal charging - One full charge gives you up to FIVE hours of use. Please note an Adapter might be needed (Not Included in Package).

LED Display, Ergonomical Handle - The LED display of haircut clippers clearly shows the remaining percentage of battery. This professional hair clipper for men is very comfortable to hold, easy to use and clean even for first-time use
The Limural Hair Clippers for Men feature a modern, high-tech design. It makes shaving easy. The clipper is easy to grip and maneuver. Also, it includes a convenient LED display which shows the battery percentage.
This beard trimmer comes with six different blade sizes. It's wireless so you can shave easily while moving around the house.

Check out the Limural hair clippers from Amazon.
Surker Men's Hair Clippers
SURKER Professional Haircut Kit For Men – Rechargeable w/LED Display
ELECTRIC PROFESSIONAL HAIR CLIPPER - Designed for smooth, quick,and precise clipping performance on all types of hair with long lasting high-carbon enhanced self-sharpening precision stainless steel blades(Blade can be washed by water,easy to clean)

WIRELESS WITH HIGH CAPACITY BATTERY - Built-in rechargeable 2500mAh premium and safer Lithium Ion battery cell, offers up to 300 minutes of running time with charging 3 hours,LED light indicates battery level

LENGTH ADJUSTMENT LEVER - The thumb taper lever on the left side enables easy haircut length adjusting From 0.8mm to 2.0mm

ACCESSORIES INCLUDED - Comes with 6 high quality plastic guide combs(1.5mm/3mm/4.5mm/6mm/10mm/13mm),also including blade guard,cleaning brush,USB charging cable,instruction

LED DISPLAY AND ERGONOMIC DESIGN - The LED display of this clipper clearly shows remaining percentage of battery.This professional hair clipper for men is very comfortable to hold,easy to use and clean even for first-time us
The Surker Men's beard trimmer features stainless steel blades that are easy to clean. Like the Limural trimmer, this product is professional quality and high-tech. It uses an LED display to show battery power. Speaking of battery, you won't ever run out! This beard trimmer has over 300 minutes of run time! Buy yours today from Amazon.
Andis Professional Beard Trimmer
Andis 04710 Professional T-Outliner Beard/Hair Trimmer
The professional standard for all-around outlining, dry-shaving and fading

Perfect for all-around outlining, dry-shaving and fading

Equipped with close-cutting carbon-steel T-blade that can be zero-gapped

Contoured housing fits comfortably in your hand

Heavy-duty 8-foot cord with hanger l
The Andis professional beard trimmer is a durable, modern trimmer that will give you a clean cut. It's lightweight and easy to use thanks to the ergonomic design. It has a unique look, paired with a heavy-duty wire that is incredibly durable.
It's much more minimalist than other beard trimmers on this list, featuring one dial at the bottom to control the power. As an added bonus, the motor is incredibly quiet. The Andis beard trimmer is a fantastic choice.
Hatteker Men's Grooming Kit
Hatteker Cordless Hair Trimmer – 3 In 1 for Men Hair Cutting Kit -Waterproof
MENS GROOMING KIT:3 different attachments are perfect for all facial hair styles: Hair Clipper, Beard Trimmer, Detail Trimmer for hair clipping & detail trimming, mustaches, sideburns, goatees, stubble, other face & body hair

CERAMIC TITANIUM BLADE: High-carbon self-sharpening blades are precision ground to stay sharp longer, provide high performance precision to achieve any style and prevent skin irritation for long lasting durability

COMPLETE SET OF ATTACHMENT GUARDS: 1 PRECISION DIAL from 3mm to 8mm, 5-DEGREE TUNABLE BLADE from 0.5mm to 2.5mm, 6 GUIDE COMBS(3mm, 4-6mm, 7-9mm, 10-12mm, 16-18mm, 22-24mm), to achieve a wide variety of hairstyles and lengths

LITHIUM ION BATTERY & POWERFUL AND DURABLE MOTOR: 2 powerful,long-lasting rechargeable battery with a run time of up to 2.5 hours after just 90 minutes of charging / Quiet, low noise superior performance haircut machine

LCD DISPLAY:Battery capacity(charging state of the battery is displayed in percent)/Lock Sym
The Hatteker Men's Grooming Kit has everything you need in a beard trimmer for travel. It comes with a professional trimmer that features an LED display. The kit includes three different attachments that make it one of the most versatile trimmers on the market. There's one for detail work, hair clipping, and beard trimming. What more do you need?
video #1 Travelonthefly.com
You might find the six different blades useful, too. Not to mention that on one charge, the Hatteker beard trimmer lasts up to three hours.

Check out the product on Amazon here.
Can you take a beard trimmer on a plane?
Yes. Electric beard trimmers are usually allowed in both checked baggage and your carry on.
Check out our guide on the best way to pack yours and our complete beard trimmer reviews here.
Can I take my shears on the plane?
You can take sharp objects like shears, scissors, and other sharp blades on a plane. But you need to follow specific instructions. According to the TSA, "If packed in a carry-on, [scissors] must be less than 4 inches from the pivot point."
The pivot point of your scissors is the point where the two blades connect. Simply put, the TSA does not allow scissors longer than 4 inches in your carry on.
If you take scissors on a plane, you have to sheathe them or pack them securely. TSA agents must check your luggage and you don't want them to get injured.
You can take other sharp objects like box cutters, knives, and needles in checked baggage. But it's not guaranteed that you can bring them in your carry on bag.
Can you take nail clippers on a plane?
You can take nail clippers in your carry on bag or checked luggage. Generally, the TSA allows small cosmetic items like nail clippers and hair clippers. You can take nail scissors too, as long as they are less than four inches long.
Can you bring a razor on a plane?
In most cases, yes. For more information, check out our complete article about the best way to pack your razor with you when you fly.
Hopefully, you found an answer to your question in this article! If not, be sure to check out our other travel articles below.
Related Articles
12 Things You Didn't Know Are Allowed On a Plane
Can you take golf clubs on a plane?