Does VRBO Take Paypal? - VRBO (Vacation Rentals By Owners) is an increasingly popular vacation home rental site featuring vacation homes from all over the world. VRBO does accept Paypal payments, as well as offering other easy forms of payment on its website, including cash, check, Visa, Mastercard, American Express, Affirm, and debit card.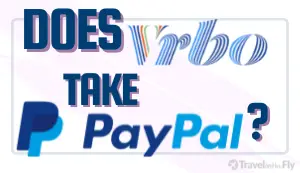 Heres how it works to pay for your VRBO stay and the fees to expect and how refunds and cancelations work.
How to Use Paypal on VRBO
Paying for your vacation rental property with Paypal on VRBO is quite simple. Follow these steps below:
Now that you have reserved your property and are being taken to the payments page, click on the bright yellow View and pay an invoice link.

Click on the Pay invoice button, appearing in a yellow box. 

The site will allow you to log in to your Paypal account to select this as a method of payment. If you dont already have a Paypal account, you can create one as you go through this process.

Follow the steps to process your payment, then, if you prefer, click on the Send me an email option so you can verify whether or not your credit or debit charge has hit your account of choice. 
Are There Fees to Use Paypal on VRBO?
VRBO offers two different kinds of fees for any of the bookings made on its site. There is a $499 annual subscription fee, with which you can make any number of bookings throughout the year. You may also opt for the per booking fee, which will charge you a 5% commission for each booking, in addition to a 3% payment processing fee. 
Can I Use Paypal Credit on VRBO?
Paypal does offer Paypal Credit as a payment option for VRBO but read your fine print carefully, as the protections that Paypal offers for purchases are not necessarily offered for real estate transactions.
You may want to consider paying with Paypal for ease and convenience, but also using a credit card to pay, to be able to receive protection coverage from your credit card company, should anything go amiss with your transaction or experience. Note that overall, VRBO is a trusted and reliable way to book vacation rental properties.
Is it Safe to Use Paypal to Pay for VRBO?
It is not only easy to use Paypal for VRBO transactions, it is also safe, as it would be for any other Paypal purchase. Note that the protection coverage Paypal offers for purchases do not all necessarily extend to cover real estate transactions.
If youre paying with Paypal, you may want to consider using a credit card via Paypal, to help ensure purchase protection on the off-chance that something goes wrong with your purchase or experience. Overall, VRBO is a trusted and reliable way to book vacation rental properties.
Does VRBO accept Paypal for Renters?
VRBO does accept Paypal payments for any of its transactions, whether booked by vacationers, travelers, or temporary renters. If you dont have an annual $499 VRBO subscription, you can always pay their fees per transaction, to the tune of a 5% commission for each booking, plus a 3% payment processing fee. 
Can You Get Your Money Back from VRBO?
Any refund you may be looking for will be dependent on the booked propertys cancellation policies that you agreed to when making your booking. Assuming you cancel your booking while still within the allotted time frame, you would be entitled to a 100% refund, including a full refund of any service fees you paid.
Note that VRBO hosts/owners can cancel at their leisure without being penalized by VRBO, though such cases are likely very rare since most hosts/owners likely got involved with VRBO because of the extra income opportunity.
What Should I Do if a VRBO Owner Wants Me to Cancel my Rental Payment and Then Pay Him or Her with Paypal?
VRBO hosts should be open to you paying for your vacation property in whatever way is the most convenient for you. Note that, though VRBO is a trusted and reliable vacation home broker, the purchase protection coverage that Paypal offers its users doesnt necessarily extend to cover real estate transactions, so be careful.
What Happens if a VRBO Owner Cancels?
If you book a vacation home via VRBO, you will pay the full booking price up front, but know that the host/owner can cancel at any time they choose, without being penalized, and without you receiving any compensation. Youll simply receive a full refund, plus a refund of any VRBO fees. Inconvenient, but true.
That said, most hosts/owners got involved with VRBO because they wanted the income. It would likely be rare that a host would cancel unexpectedly unless there was a serious issue pending. 
Does VRBO Penalize Hosts for Cancellation?
video #1 Travelonthefly.com
VRBO hosts/owners are held to less stringent expectations than travelers/vacationers are, in terms of cancellations. Any VRBO host can cancel as he or she deems appropriate, without incurring any kind of a penalty from VRBO. VRBO users who have booked a property that ends up being canceled by the owner are entitled to a full refund, including fees. Its safe to assume that such cancellations would be rare, with the exception of emergency circumstances.
Can I Dispute a VRBO Charge?
If it happens that you do not agree with a certain charge or charges incurred through a VRBO booking, you can file a dispute directly through VRBOs Contact Us page. You, as well as the host/owner, will likely be asked to submit supporting documentation in order to validate your claim.
What Are the Main Similarities and Differences Between VRBO and AirBnB?
VRBO is similar to Airbnb, but with some fundamental differences, including VRBOs listing of entire homes (no sharing vacation spaces with homeowners or other visitors). VRBO also features its own version of Airbnbs Superhosts, while being less upfront about its pricing than Airbnb is known to be. 
Though perhaps not quite as well-known (I tend to hear more frequently about people looking to book their Airbnb), VRBO has been around since 1995, while Airbnb dates back to 2008.
So, Does VRBO take PayPal for Payment?
VRBO definitely does accept Paypal as a form of payment, as well as offering other easy forms of payment on its website, including cash, check, Visa, Mastercard, American Express, Affirm, and debit card. It can be an easy and very convenient way to pay for your vacation or short-term rental.
Related