Other cultures travel much more outside their own countries than Americans do, but that is changing. While just 4% of Americans owned a passport 30 years ago, as of 2020 it was over 44%.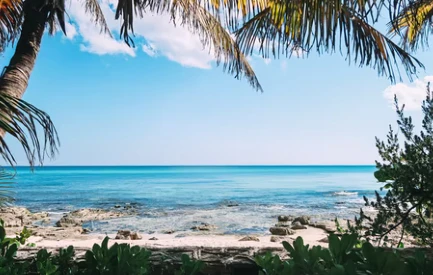 Whether it's a week in Australia, a cruise ship through the Caribbean, or a tour of France and Italy, Americans are getting out more now than ever before.
There are a few different reasons for this, not the least of which has been the extreme popularity of social media and its bringing visibility to remote locations around the globe.
If you are looking for some great ideas for your next trip, here are 30 of the most traveled to destinations by Americans.
You should check them out before your next trip! Either hit the table of contents below and find a place or two that interests you or skim through the whole guide. You might find a new place you hadn't even thought of before.
I've also included links to other sites and videos that will help you find other places in those locations. I'm just trying to help you make the most of your next travel adventure!
Mexico
Mexico is a great place to go for the world's best beaches. If you want cheap drinks, there are plenty of places throughout the country to go. If you want a different experience, there are cultural centers around Mexico that you should check out.
There are more than 180 archaeological sites in Mexico that the public has access to. There are even more remote sites where the culture is less touristy than other places in the country as well, so you have lots of options that are either more touristy and easier to access or more remote and authentic.
It is easy to get around the more popular parts of the country and there are loads of airports and cruise options available as well.
Mexico is a beautiful country that gives people wonderful opportunities to explore. The culture is rich and the music and people even richer!
Mexico City is a place that you should visit if you want to see the bustling life of Mexico with impressive landmarks and a rich history.
If you're looking for some adventure, then head to Cabo San Lucas, where you can sunbathe on the beach and relax at the many resorts.
If you're looking to get away from it all, take a trip to Chichen Itza in Yucatan Peninsula. There are many pyramids and ceremonial buildings here which have had their innermost secrets revealed thanks to extensive archaeological work.
15 Top-Rated Places to Visit in Mexico
9 Unforgettable Adventures in Mexico
15 Most Beautiful National Parks in Mexico
Canada
Canada is a large country that is situated in North America. This country borders the United States, and parts of it also border Russia and the Pacific Ocean. Canada is made up of 10 provinces and three territories. The national languages of Canada include English and French. Canada is also right after Saudi Arabia in how much oil it produces.
Canada is a popular travel destination for many reasons! It has some of the most beautiful scenery in the world, especially in the Canadian Rockies.
Canada is a very safe place to visit with very little crime and the people are so friendly. Canadians are known for being polite and nice! The country also has many museums, historical sites, national parks, and other cultural attractions.
Canada is a country that offers so much to do every season! Canada has plenty of beautiful summer festivals like the Calgary Stampede and Edmonton Folk Music Festival. Canadians also love spending time outdoors in their great summer weather.
And visitors love to escape the warm temperatures they experience back at home that time of year.
And in the winter, Canada offers some of the best skiing and snowboarding in the world. There are many places to ski in Canada starting with Whistler, Banff, Mont Tremblant, Fernie and Lake Louise, to name a few!
Lastly, the Canadian Rockies are one of the most popular destinations to visit in Canada. The Rocky Mountains are a mountain range that is located closer to the west of Canada. The mountains are also on either side of British Columbia, but it is most well known for its peaks that can be seen from Alberta and is over 1,500 kilometers long. You will need a minimum of 2-3 days to really see the Rockies and experience all they have to offer.
Banff National Park in Alberta is another great destination to visit during your time in Canada. Banff National Park has one of the largest icefields in North America with many beautiful lakes. It also has a lot of wildlife including black bears, deer, wolves, elk, and caribou, and ground squirrels that can be seen all over the park.
15 Best Places to Visit in Canada
16 Epic Adventures to Have in Canada from Coast to Coast
List of National Parks of Canada
The United Kingdom
The United Kingdom is a popular travel destination for Americans because it combines European culture and is where many Americans can trace their ancestry. There are plenty of excellent restaurants and pubs, as well as other familiar amenities. The UK has great vacation destinations all over with some of its most popular being Wales, Scotland, Yorkshire, and Devon.
The UK or the United Kingdom includes England, Scotland, Wales and Northern Ireland
There are lots of music tours if you're looking to catch your favorite band in concert or get an up-close and personal look at what was behind some of your favorite songs. The Beatles anyone?
If you're looking for a more secluded destination, the UK has some great ones as well. The Isle of Lewis in Scotland is surrounded by water and offers stunning views.
If you enjoy sports, the UK also has several popular teams like Manchester United. It may be worth taking a trip to catch an important game with thousands of other fans!
Another place worth checking out in the UK is Wales which has plenty of attractions for visitors, as well as beautiful scenery.
Like always, it depends on what you're looking for when you visit. One of the more famous destinations would be London. It's full of culture and there are typically plenty of activities to do in Central London like going to the theater or visiting the national museum.
However, if you're looking for more of an outdoor experience, I would recommend visiting Wales or Scotland. Both are absolutely stunning and offer some activities that the average traveler wouldn't find in London.
I find that one of the more interesting regions is Wales. It has a lot of attractions and gorgeous scenery which make it perfect for the traveler with an adventurous spirit!
The UK is one of the most common travel destinations for Americans because it offers a variety of different vacation locations within its borders.
13 Best Places to Visit in the UK
40 adventurous things to do in the UK 
National parks of the United Kingdom
Costa Rica
There are several reasons why Costa Rica is such a popular destination. For one, the country offers tons of outdoor adventure options like zip-lining and surfing. There's also an active volcano with the opportunity to explore old lava tubes and walk on still-hot lava among other things.
The wildlife in Costa Rica, especially its variety of birds, is really incredible. The most famous species of bird is the Quetzal and there's even an airport named after these beautiful creatures.
Another attraction to the country of Costa Rica is its beaches! Though they are not the most pristine, they offer a lot of fun activities like dolphin and whale-watching tours, surfing, and more.
Visitors can enjoy some amazing sunsets at Playa Grande or watch as huge waves crash onto the shore at Playa Hermosa.
Here are three additional popular places to visit in Costa Rica
La Fortuna – This city is home to one of Costa Rica's most famous active volcanoes that also happens to be within the rainforest. There are lots of outdoor adventures like zip-lining and hiking available for tourists as well as natural hot springs that can be visited.
Puriscal – This town is popular for its sandy beaches that are perfect for surfing or relaxing along the shore. The town has a good amount of shopping options as well as other activities like horseback riding and bird-watching.
Monteverde – This is a mountainous area where there is plenty to do outdoors including hiking, wildlife tours, zip-line tours, and canopy tours. There are plenty of coffee plantations with hiking tours that offer a lesson on how the beans are harvested and prepared.
The weather is great there, outside of hurricane season, and there are tons of outdoor activities to choose from and lots of wildlife to observe. The sunsets are also really nice and the beaches are perfect for a walk with your significant other!
15 Top-Rated Tourist Attractions in Costa Rica
10 Best Costa Rica Tours, Vacations & Adventures
13 Best Costa Rica National Parks & Reserves
The Bahamas
The Bahamas is a popular destination for tourism and American tourists because it does not have extreme seasons. The country also has beautiful beaches, delicious food, and crystal clear water.
Last year I went to The Bahamas. The islands have a tropical climate which is perfect for vacationing. I also got to go snorkeling with some dolphins, which were both exciting and fascinating to observe beneath the water. The food there is also really good, so I recommend going to find local restaurants away from your report a few times during your stay.
The Bahamas contains hundreds of islands and cays, the largest being New Providence where Nassau, the capital of The Bahamas, is located. Many of these islands are inhabited or have been rehabilitated for agriculture, mining and timber production as well as tourism development. Tourism dominates The Bahamas' economy, generating more than 60% of the GDP.
If you are looking for a quick getaway, The Bahamas is your spot. It's beautiful, safe, and the perfect place to relax.
Traveling to the Bahamas? Your 30+ Questions Answered!
12 Top-Rated Tourist Attractions in the Bahamas
THE 10 BEST Bahamas National Parks
Japan
Japan has something for everyone, from sushi to tea ceremonies in ancient temples to hiking trails in the mountains.
The culture in Japan is based on consideration for others and politeness. They have a reputation for being very kind and generous to foreigners.
Japan has a lot of delicious food, from noodles to sushi to ice cream, and lots of restaurants serving food from all over the world. The traditional tea ceremony combines tea steeped in a lot of ceremony and ritual.
The architecture is modern and beautiful, with lots of high-rises but also some old houses along narrow streets in traditional neighborhoods. The government is thinking about building a really high-tech floating city.
If you visit in the springtime everywhere you go, there are pink or purple flowers! But Japan also has lots of other plants and trees as well, and parks with walking trails… a lot of walking trails.
Japan has a lot of attractive places to visit. Below are just three to get you started:
Mt. Fuji is the highest mountain in Japan, and it's famous as a symbol of the country. From the top, you can see as far as Tokyo or into the Inland Sea!
Kyoto has been called "the most beautiful city in the world" and is known for its gardens, temples and shrines.
Tokyo is one of the world's largest cities and is a fascinating place to explore – from traditional sights like Asakusa to modern attractions like Shinjuku, Roppongi Hills or even Odaiba!
It's a big city that feels like several smaller cities all rolled into one – every neighborhood has its own character and stores selling food from that area. It can be overwhelming to visit for the first time if you aren't used to big cities because there's so much going on. It's a fascinating place.
Tokyo Tower stands 333 meters tall and has an observation deck that you can visit if you want to get the best view of the city.
And speaking of views, why not travel by shinkansen (bullet train) between cities? It will give you great opportunities to take pictures of Japan's beautiful countryside too.
Japan is home to some of the most famous sites in the world. You can visit the Lake Ashi area, which was featured in The World of Suzie Wong, enjoy sakura (cherry blossoms) in April and May at Yoshinoyama Park, see geishas (geisha) strolling through Gion district, or eat tatami ochazuke (porridge with tea poured over the top). Takayama is also well-known for its beef cattle.
Japan's cuisine is also among the most sophisticated and varied on earth. You can have sushi rolls made from raw fish or tempura-coated vegetables. For a dessert, you could try mitarashi dango, which are little balls of rice flour served on skewers with a sweet soy sauce.
Many famous buildings are found in Japan, like Tokyo's modern housing district of Odaiba or Hiroshima's Hiroshima Peace Memorial. Osaka Castle is another famous place to visit; it was built in 1583!
Japan may be expensive but its attractions are worth your time and money, so plan now for an adventure abroad!
10 Unmissable Places to Visit in Japan
8 epic outdoor adventures in Japan
National Parks of Japan Official Site
Ireland
Ireland has a lot to offer tourists and people who just want to visit. For one, Ireland is home to some of the best scenery you'll ever see.
The west coast is also very scenic and features some of the wildest ocean landscapes in all of Europe.
There are also plenty of outdoor activities that can be done, which will allow you to take in the natural beauty of Ireland.
And, the people are fantastic! They're quite friendly over there and will go out of their way to make sure you have a great time. They are very welcoming and friendly to visitors, which makes for an enjoyable experience.
One of the best places in Ireland to take in the scenery is from atop Mount Brandon. The mountain has been there for centuries and offers breathtaking views of the coastline from over seven hundred feet above sea level. One can also drive along the scenic Causeway Coastal Route that stretches across Northern Ireland connecting Belfast to Derry-Londonderry.
Another top attraction in Ireland is the Ring of Kerry, a loop along the Iveragh Peninsula which features beaches and coastal views as well as ring fortresses from long ago. The country also has excellent museums such as the National Museum of Ireland – Archaeology, dedicated to exploring Irish history through artifacts and displays featuring exhibits of massive bones, giant elk antlers, and an iron age bog-body known as the Cashel Man.
Belfast is a unique city in Northern Ireland. It has a rich history steeped in tradition and is home to many beautiful areas for visitors to enjoy. The west coast of the isle contains stunning views of County Antrim, while the east side is home to lovely lakes and parks. For anyone interested in science or art, the Ulster Museum has a myriad of exhibits for viewing, including an Egyptian mummy exhibit featuring Takabuti.
Takabuti was between twenty and thirty years old. During the time of the Twenty-fifth Dynasty of Egypt, she was married and was living in Thebes. At the Ulster Museum in Belfast, you can see her mummified body.
Ireland is a beautiful country with a fascinating culture. There are many things to do and see, which make it a wonderful place for a vacation. Ireland has a lot of ancient castles, museums, and churches for visitors to explore. It's possible to hike around the landscape or visit an old stone fortification overlooking the water. There are also beautiful lakes and wonderful pubs where people can enjoy traditional Irish food and drink.
The Ultimate Irish Bucket List for Adventure Lovers
List of national parks of the Republic of Ireland
The Philippines
The Philippines is such a popular destination for many travelers because it has such a diverse range of attractions. It also provides easy access to both the beach and the mountains.
There are lots of reasons It is a great place to spend a little time there on your next vacation!
There are so many beautiful islands- from Palawan to Bohol to Boracay or Luzon. The Philippines also offers an incredible array of wildlife- did you know there are over 300 species of birds in the country? There are even many types of monkeys!
It's so affordable. You can get really good deals on flights, accommodation, and food. The best thing about staying in the Philippines is that you don't have to spend too much money!!
It's very safe compared to other countries in Southeast Asia. You can enjoy your break without fear!
The country's cuisine is known for its distinctive taste and flavor combinations as well as its rich history of adaptation from other cultures' styles.
It has something for every kind of traveler regardless of your travel style! There is a great mixture of expensive international resorts and hotels, cheap local inns and restaurants that cater to backpackers on shoestring budgets or long-term travelers on a budget.
In The Philippines, I know that there are a lot of interesting places to visit. There is the Siquijor island which is popular for its black magic and witchcraft. Don't worry though, because it's also an island with nice beaches and other great attractions like scuba diving and snorkeling!
If you want to check out some white sand beaches, you should look at Palawan – it has a lot of great things to do too like kayaking, zip-lining and beach sports like water polo.
Cebu City is a popular tourist destination with its white sand beaches and unique culture.
Baguio City, which has pine trees and cool weather, was the summer capital of the country for almost 50 years.
Coron Palawan Island can be reached by boat from El Nido Palawan Province, where there are many marine parks to explore!
The last interesting place I want to tell you about is Bohol island – this one has large temples that might remind you of Angkor Wat in Cambodia!
The Philippines is an island nation in Southeast Asia. It is known for its wonderful beaches and magnificent biodiversity, which includes everything from the Bohol Pektus to the Bacuit Archipelago. Here are three reasons you should visit:
On Boracay Island, travelers can enjoy beautiful white sand beaches and a vibrant nightlife known for its laissez-faire attitude. The beaches are excellent, and you can find everything from world-class water sports to relaxing massages. You will not have a hard time finding great places to eat or hang out.
The Banaue Rice Terraces are the perfect place to visit if you love history.  These rice terraces were made by the ancestors of the indigenous people of Banaue, Ifugao in the Philippines, over a hundred years ago.  The terraces are still in use today. During World War II, locals used them to hide from the Japanese troops invading Banaue.
The Philippines is worth a spot on your bucket list for sure!
14 Best Places to Visit in the Philippines
8 Thrilling Philippine Adventures
The Best National Parks in The Philippines
The Netherlands
The Netherlands is a country in northwestern Europe and is well connected to its neighbors such as Belgium, Germany, and France. The Netherlands has beautiful architecture that includes historic buildings like the Rijksmuseum and the Anne Frank House.
So the Netherlands is a really interesting place where there are so many cool cities to visit. 3 of my favorite places to visit in The Netherlands are Amsterdam, Rotterdam and Utrecht.
Amsterdam is known for being one of the most popular cities in Europe these days because of its really interesting architecture and historic buildings. Rotterdam is one of the biggest ports in the world and it has its own unique culture that makes it different than other European cities. You can also find affordable accommodations in the city center near the Van Gogh Museum, the Rijksmuseum, and views of the canal homes.
If you love art, then head over to Utrecht because they have some great museums that are filled with cultural artifacts.
It also has a well-developed infrastructure which is highly developed with good transportation networks and amenities such as hotels and restaurants available for your convenience.
Here are a few things to go and see and do on your trip to The Netherlands
1. Visit Amsterdam's Museum Het Anne Frank Huis. The museum is located in the former house of Anne Frank, a Jewish girl who lived in Amsterdam during WWII. It contains modern media presentations, photos, quotes and movies.
2. Explore the National Maritime Museum (NMM) at Admiraliteitsplein 14-16 in Amsterdam. You'll find exhibits about Dutch maritime history, including paintings, maps, old ships models and photographs
3. Take a boat trip with a company like European Waterways to get an up close look at how the Dutch live and the feel of both the cities and the country.
The Netherlands is widely known as a small country, but it has a lot to offer if you know where to look. Don't miss out on seeing some of the most beautiful cities and sights that the Netherlands has to offer!
15 Places You Need to See in the Netherlands
Best Adventurous Things to Do in The Netherlands
20 Amazing National Parks in the Netherlands
Colombia
Colombia is becoming a popular travel destination because tourists can enjoy nature in its purest form by getting close to nature. Colombia offers a vast amount of activities. For example, tourists can ride horses in Boyaca or go fishing in Guajira. There are also many national parks, wild rivers and waterfalls. Visitors also enjoy the beautiful colonial cities that are part of Colombia's history.
The country has some of the most beautiful landscapes and rainforests in the world on the Pacific coast, mountain slopes interlaced with ravines and waterfalls on its Caribbean coast, and colonial cities on its northeast plains.
The United States Department of State's Bureau of Consular Affairs has advised US citizens against traveling to any areas on the Colombian border with Venezuela because of instability from armed groups. However, tourists continue to visit other parts of the country and enjoy their time there.
In Colombia, there are a lot of different things you can see and do!
If you love the outdoors you can go on hikes, visit waterfalls and rivers, go biking, rafting and even horseback riding.
Another popular place that is a must-see for tourists is called Tayrona National Park. This place is located in northern Sierra Nevada de Santa Marta, Colombia. It is surrounded by beaches and lush forests. If you decide to visit this park, there are a lot of different things you can do. One is going on a hike around the park and enjoy forests of cedar trees and rainforest vegetation.
If hiking isn't your thing then you can still get an amazing view of the jungle from one of the many beaches in the area.
Some of the more popular beaches are Arrecifes, Alto Velo and Cabo San Juan.
They have white sand and clear water. In the surrounding area, there are also amazing mangroves to explore as well as a small cave that you can visit.
Some places to visit include
Bogota – The city of Bogota is one of Colombia's best-known attractions that has to offer well-preserved colonial architecture, charming parks, lively nightlife, and much more.
Cartagena – Cartagena is another fantastic destination in Colombia that offers gorgeous beaches, historic landmarks, vibrant culture, exquisite cuisine, and world-class diving opportunities. It also boasts some spectacular colonial architecture with friendly locals eager to show you what they have to offer!
If you love history then Colombia is the perfect place to visit. In the city of Cartagena, tourists can visit forts and museums from times gone by. The Spanish used Cartagena as a fortress when they colonized South America.
Cartagena was also the main port in Colombia for exporting and importing goods to different parts of the world.
Cartagena has lots of forts that are still intact today. Six sites have been preserved by the Colombian government. The Castillo San Felipe de Barajas is one of the more popular ones to visit because it's an amazing fortress with some incredible views.
Palomino Beach – Palomino Beach is located about two hours outside of the city of Cartagena and offers incredible views, an astounding number of birds, palm trees that sway in the wind, and sparkling water.
25 Best Places to Visit in Colombia: Cities, Nature & Beaches
Best Adventure Activities in Colombia
The Most Beautiful National Parks in Colombia
Aruba
Aruba is an island in the Caribbean sea, just off the coast of Venezuela. It's a small island in the Caribbean. It has a population of just under 100,000 people.
It was previously a part of the Netherlands Antilles country.
Aruba's natural beauty is unparalleled. There are over 250 miles of unspoiled beaches surrounded by palm trees and turquoise water.
The country also has lots of great restaurants, tours, and hotels to spend your nights at if you run out of things to do during the day.
The people are welcoming and it's a great place for families with young children as well as romantic getaways for couples.
One thing that I really enjoy about Aruba is that they boast some of the world's most incredible beaches. The beaches of Aruba are some of the whitest and most beautiful that you'll find anywhere else on earth. There are more than 150 different beaches to choose from all over the island!
In terms of food, there's no shortage to enjoy! You can take your pick between all sorts of tropical fruits, delicious seafood dishes, or even American eats like burgers and hot dogs if you're feeling like something different! The restaurants are diverse and you're sure to find something that will suit your tastes!
And there's no shortage of entertainment either. It doesn't matter if you're looking for a little local culture, some more familiar American-style nightlife, or just want to relax on the beach – Aruba has it all!
Aruba is also known for its beautiful architecture. There are many historic buildings and homes that you can visit, great glimpses of what life was like centuries ago.
I've stayed at the Crane Beach condo in Aruba. It's on the beach and has a view of the ocean. I also really liked staying at the Divi Aruba resort. It's right down on the water with a great swimming pool. I appreciated being able to walk around barefoot all day long, too! The third-place I liked was called Divi Village Golf & Beach Resort by the sea. It's on the West Coast of Aruba with a great stretch of white sand beaches. There's also a small golf course, too.
There are more than 80 hotels in Aruba that offer unique accommodations and amenities. The island is known for its mild climate throughout the year, making it an ideal destination for travelers who want to escape harsh winter temperatures or find relief from summer heat without
Aruba's capital city of Oranjestad is filled with modern amenities and historic attractions, making it an ideal destination for tourists who enjoy learning about the island's natural beauty while also experiencing the modern comforts of home. Most major resorts are located close to the city, and most offer shuttles for transportation between hotels and attractions.
Palm Beach is Aruba's most popular resort area due to its white sands and clear, calm waters. Many hotels in Palm Beach feature private beaches where guests can swim or sunbathe. Visitors can also enjoy the area's nightlife, which centers around Palm Beach's cafes and casinos.
Hopefully, you have a few ideas of things to look into as you think about a trip to Aruba.
13 Top-Rated Tourist Attractions in Aruba
THE 10 BEST Outdoor Activities in Aruba
Arikok National Park Aruba – Wildlife Tours & Hiking Trails
Switzerland
Switzerland also has many outdoor activities that will keep you busy during your visit. You can go hunting or fishing in places like Switzerland without any worry that it is against any laws.
Switzerland is home to 6 of Europe's 7 natural lakes. There are 83 Swiss lakes in total. The Alps form the border with Italy to the south, France to the west and Germany to the northeast.
The country's highest point is Dufourspitze at 4,634 meters (15,203 feet). Many other high mountains throughout Switzerland attract hikers and skiers as well.
The only landlocked country in Western Europe is also known for its banking system because it has not nationalized its banks. It has one of the world's most powerful economies and one of the six original G8 members. It's called a globalization powerhouse due to foreign direct investment and exports, generating $1.7 trillion of output.
Switzerland is a great place to visit and learn about its history. Rackhofen Castle ruins date back to the 14th century and there are many museums throughout the country, including Musee des Beaux-Arts at Art Association in Lausanne that has works from Monet, Pissarro and Renoir.
One of the most popular things to do in Switzerland is skiing. The Alps are the perfect place for skiing because the mountain peaks are at different elevations which means that there are different slopes for beginners, intermediates, professionals, and experts.
You can go hiking in Switzerland. Some amazing views await you during your hike. You can take a train or walk through an old mining town like Montreux. The rail station there is located right near the town which makes it convenient for hikers to stop off for lunch or dinner before their long hike back up the mountain.
Switzerland also has castles! One of the most famous ones is Chillon Castle. You might recognize it from Lord Byron's poem "Prisoner of Chillon". It is located on Lake Geneva and has been standing for over 1000 years! It's a great place to visit if you want to get a taste of Switzerland's rich history.
Some really great places in Switzerland that I think you should visit include:
Zurich – This city offers a wide selection of cultural and historical attractions. You will be able to explore past and present cultures, enjoy delicious cuisine, discover incredible art, or attend an opera. It's the perfect place for an all-around cultural experience.
Zermatt – This small village is a haven for hikers and mountain climbers. You can enjoy unparalleled views of the Matterhorn, weather permitting! I love Zermatt's picturesque atmosphere.
Lucerne – This beautiful city provides endless opportunities to explore culture and history. The wooden clock tower offers panoramic views of the city–incredible during sunrise or sunset.
Geneva – If seeing the city from the water is your thing then this is the place for you. Experience incredible views of Geneva's famous Jet d'Eau while cruising along Lake Geneva.
Bern – Bern has won itself a reputation as being one of Europe's most picturesque towns. Whether you are interested in architecture, shopping or just exploring the town on foot, Bern will not disappoint!
Hopefully, this has given you lots of ideas on what you can do when planning your next trip to Switzerland.
15 Top-Rated Tourist Attractions in Switzerland
10 Great Outdoor Adventures in Switzerland
Israel
Israel is a very popular travel destination for people of all faiths. It would be wise to learn about the culture beforehand, but it is an incredibly welcoming place.
Israel is known for being an innovative country that combines modern life with traditional values that are still prevalent in many parts of the world.
Israel's diverse landscapes have something for everyone no matter what they are looking for. There are mountains, deserts, beaches, and forests.
Israel is a very interesting place for many reasons. First and foremost, it's the birthplace of Judaism. It's also bordered by Jordan and Syria which adds to the excitement of your visit there. You can go to Jerusalem, Masada or Tel Aviv depending on what you want from your trip.
The idea of going in person to learn more about Jerusalem – the city of gold where many people believe that Jesus walked – is on so many people's bucket lists.
It's also one of the oldest cities in the world and has a lot of history behind it. You'll find tons of biblical sites to visit, especially around the Western Wall.
We all know Masada for killing off all their married men to prevent them from being defeated by the Romans. It's also an ancient city that was built by King Herod around 30 BC. Check it out if you're interested in ancient architecture or military conflicts.
You can't go to Israel without visiting Tel Aviv, although this is one of the youngest cities in the world – founded in 1909! That doesn't mean it's not exciting or interesting – there are tons of great beaches to enjoy and you'll find a lot of young people out and about.
Hiking in the Mediterranean Hills is something that I would recommend to anyone who goes to Israel.
There are so many hikes around, all you have to do is look it up on the internet or talk to somebody about your interests. One of my favorite hikes is in Sharon National Park where you can see the Sharon Coastal Plain while walking on a trail.
Another favorite hike of mine is in Mitzpe Ramon where you can see deserts, mountains, and the Dead Sea while walking on an easy trail.
Jerusalem has a lot to offer any tourist. Not only is it one of the holiest cities in the world, but it also contains amazing art all over the place! My favorite place to go for art is the Israel Museum which has an enormous collection of Biblical Art and artifacts.
Another great activity is taking a guided tour around Yemin Moshe, which was built by a wealthy Arab-Jew who lived in Jerusalem.
One thing that I've always wanted to do is take a tour of the Dead Sea and float in it. The Dead Sea is also really salty and apparently, there are actual health benefits to floating in salty water for a long time.
Another thing I wanted to do while visiting Israel was hiking, but I ended up going on a car ride instead. I got this feeling that the landscapes were lush and full of life because it wasn't too hot or cold when I went.
And of course, you should visit the Western Wall, which is an ancient wall in Jerusalem.
The Western Wall, also known as the "Wailing Wall", is one of the most sacred sites for the Jewish people in the world. It forms the western support wall to the Temple Mount in the Old City of Jerusalem. It is visited and recited by tens of thousands every year to worship and pray there.
There are so many reasons to visit Isreal. I have just covered a few of them.
10 Best Places to Visit in Israel (with Map)
National parks and nature reserves of Israel
Dominican Republic
It's easy to see why the Dominican Republic is a popular travel destination for Americans. Below are a few of my favorite things about the DR.
1. The weather is perfect all year long – in the dead of winter daytime temperatures hover around 75 degrees Fahrenheit (24 degrees Celsius), which means you can have a nice beach vacation any time of the year.
2. There are more than 2,000 miles of stunning coastline to explore, including world-class resorts and luxury homes just minutes from the ocean.
3. You'll experience delicious cuisine at every turn – restaurants in Santo Domingo offer popular dishes like mofongo, fried plantains, and heaping piles of seafood paella while peppering menus with Spanish imports like morcilla (blood sausage), and bacalao (salt cod).
The Dominican Republic has a rich cultural heritage, going back to the pre-Columbian era with its history as a European colony.
The Dominican Republic has been visited by pirates, conquistadors, New World explorers, traders from Europe and Asia, and naval expeditions from Europe during its long colonial period.
The culture in this country is very artistic because of the rich history of the Caribbean.
The best time of year to visit the DR is during their dry season, which typically lasts from December through April, or June through November. This is perfect if you are looking for sunny days with less rain!
Some of the country's best hotels in the Dominican Republic are located right on one of its many beaches! The all-inclusives offer a great escape from the rush and bustle of American life. You will have your own personal staff that will take care of everything while you relax by their pool or enjoy a drink at the bar!
If you're looking for a unique destination, the Dominican Republic may be the perfect place for you. It's very safe and hospitable.
It's nice as well because it feels smaller and more exclusive and you can go to those places without feeling like there are going to be tons of people. The Dominican Republic gets fewer tourists than other places in the Caribbean – it's really nice because, depending on where you spend your time, you can feel like you have this beautiful destination to yourself.
14 Top Attractions & Things to Do in the Dominican Republic
6 Dominican Adventures for Your 2021 Bucket List
THE 10 BEST Dominican Republic National Parks (with Photos)
Peru
Peru is a popular destination for many travelers because its rich history spans over 2000 years. From the unusual Nazca Lines which are more than 1000km long, to the ancient adobe city of Chan Chan on the coastline, you are sure to have an unforgettable experience here.
The country offers a plethora of cultural experiences that you can partake in with locals. Many travel companies offer activities that include trekking up the iconic Inca Trail, which was once used exclusively by the Quechua people, as well as visiting some of Peru's breathtaking archaeological sites.
Of course, Peru is also host to one of the most beautiful rainforests in the world-the Amazon rainforest-which houses 20% of all of the known animal and plant species in the world! With 15% of its land covered by forests, you're going to feel like you're on a different planet as you soak up the vibrant colors of Peru.
The country is incredibly diverse and offers plenty for travelers to see and do such as visiting wildlife sanctuaries' mountain biking through the Sacred Valley and exploring the historical capital of Lima.
In The Sacred Valley of Peru, you can experience everything from lush green fields to forests to snow-capped mountains. The valley is located in the state of Cusco, which is in the southern part of Peru. This region has been inhabited for centuries by people who have left their own cultural marks on the landscape.
You can visit Machu Picchu or take a hot air balloon ride over the area. The city of Cusco is another place to explore with its colonial architecture. Tourist destinations here include Santo Domingo and Coricancha, Museo de Arte Precolombino (museum), Sacsayhuaman Fortress, and much more!
Peru is also known for its delicious cuisine. Peru has a large variety of dishes, including ceviche (raw fish marinated in lemon juice) and aguaymanto (sweet potato). The Sacred Valley is also the place to go get some good shopping deals. You can find lots of hand-crafted items like alpaca scarves or silver jewelry, as well as souvenirs from Machu Picchu.
Peru is a great place to explore! It has beautiful green landscapes, ancient ruins, and tasty cuisine. If you are looking for an interesting destination to travel to any time soon, be sure to include this region on your list!
14 Top-Rated Tourist Attractions in Cusco
Visit these 5 national parks of Peru
17 Best Places to Visit in Peru
Thailand
Thailand is home to beautiful temples and has many beaches that people can visit and enjoy their time on vacation there. There are also elephant camps if you're interested in seeing them up close and personal! Top things to do: Khao Lak View Point, Big Buddha, Wat Phra Yai (Grand Palace), Tiger Zoo & Crocodile Farm, and Chanthaburi.
Thailand is a popular destination for tourism and relaxation because of its beautiful beaches and stunning landscape.
Thailand offers a variety of tourist attractions, such as Buddha Temples and elephant sanctuaries which make it a very interesting destination to visit.
Thailand offers many different cultures to explore, such as the Thai culture which is heavily influenced by Buddhism, Hinduism, Muslims, Chinese beliefs, Thai traditional medicine, Thai food, Thai music…all of which are fascinating!
Many people travel to Thailand because of its unique geographic situation. Thailand is bordered by the Andaman Sea and the Gulf of Thailand, making it an excellent place for beach lovers as well as divers! Other natural attractions include waterfalls, mountains…and let's not forget the unique wildlife, which makes Thailand a great place for animal lovers too.
The Thai people are also very friendly and helpful, making your experience even more enjoyable!
Many countries have a strong American presence because of tourism but Thailand is better known as a destination for Americans than other Southeast Asian destinations such as Vietnam or Cambodia, which is why it is considered by some to be the gateway to Southeast Asia.
The United States has many connections with Thailand because of its economic and political ties, making it an easy country to travel to for Americans since it's so close!
English is spoken almost everywhere in Thailand, making communication easy on your trip.
If you like shopping, Thailand will not disappoint! There are many malls and markets to explore when you visit Thailand, with brand-name items such as Nike or Adidas typically being much cheaper than in the US or Europe.
Thailand is also known for its diverse culture and history which makes it a fascinating place to visit.
Thailand is a diverse country with many different attractions and you could spend weeks exploring it without getting bored!
I recommend three weeks as the minimum amount of time to spend in Thailand – more if you want to explore all the islands such as Phuket or Koh Samui. Plus you will need the time to get over your jet lag and then have time to enjoy your vacation.
If you are looking for a tropical paradise make sure you get out to Phuket, Thailand and/or the Phi Phi islands.
With white-sand beaches and warm waters that will make you forget all of your troubles, this is the perfect place for those who love exploring and discovering new cultures without any worries.
If you're the type of person who loves to dive and explore new worlds beneath the sea, then it would be a shame not to check out these islands as well!
Did you know Thailand has over 3000 Buddhist temples?
It is also the only country in Southeast Asia that never experienced European colonization.
14 Top-Rated Places to Visit in Thailand
Thailand's Top 10 Outdoor Adventures
10 Most Beautiful National Parks in Thailand
Greece
The climate in Greece is perfect for a getaway vacation, with sunny days and generally more comfortable weather than other Mediterranean destinations.
Additionally, the country has plenty of activities to do on the beach or exploring the sights. The country's rich history also makes it a more interesting place to visit.
The people in Greece are friendly and often quite welcoming to tourists. The food is delicious, and there are plenty of historic sites, museums, and good restaurants to explore as well!
Here are a few places you need to put on your list to visit.
Acropolis of Athens – The Acropolis is one of the most popular attractions in Greece and has been a major destination since classical times.  It was once populated by thousands of people who used it as a defensive structure or for religious purposes, and today it's visited by millions of tourists every year.
Mykonos – The beautiful island of Mykonos is a popular vacation destination that's enjoyed by people all over the world.  A small island with just 4 miles of coast, it's known for its white-washed homes and cobblestoned streets.
Meteora – Meteora in Greece is a popular travel destination for those looking for a bit of natural beauty.  Located in Thessaly, this densely forested area is known for its stunning landscapes and topography.
Santorini – Also located in the Greek island chain is Santorini, which has been called one of the most romantic destinations in Greece.  People come to see the ancient ruins, enjoy the lively nightlife, and take in the views.
Skiathos – For a bit of a different vacation, Skiathos Island has some excellent skiing opportunities for those who want to try something new.  Combined with amazing food and beaches, this is a popular choice for those visiting Greece.
Crete – Also a part of the Greek islands, Crete is a must for tourists looking to enjoy beaches and history together.  Many travelers flock here during the spring months to visit the ancient Minoan city of Knossos or one of the other major archaeological sites in Greece.
Gibraltar – The tip of Spain, Gibraltar is a great place to spend some time.  Despite being in the middle of the Mediterranean Sea, it's one of the warmest regions around because it sits on top of the African Plate.
Oia – Travelers love to visit Oia on Santorini Island.  This picturesque town is known as the prettiest village in Greece and has some amazing views of the island below as well as the Aegean Sea.
Corfu Town – If you're looking for a more metropolitan destination, Corfu Town is a perfect choice.  People travel here to explore the various attractions, including the Palace of St Michael and St George as well as numerous beaches like Banana Beach.
Delphi – Located in Central Greece, Delphi is an ancient city that people still flock to today.  It's known for its beautiful views, archaeological sites, and amazing Greek mythology.
Peloponnese – Also known as the Morea, Peloponnese is a peninsula in Southern Greece that's rich with history and natural beauty.  This destination is great for those who want to explore historic areas or enjoy their time on the beach.
Olympia – For a bit of history with your vacation, Olympia is a great place to visit.  Known as the birthplace of the Olympic Games, this ancient city has some impressive ruins that are well worth checking out.
Ikaria Island – One of the best ways to experience Greece is on Ikaria Island.  A place where people go to relax and find peace, Ikaria has a lot of natural beauty and is the perfect vacation stop for everyone.
Lindos – Lindos in Greece is one of the most popular places to visit when you want to enjoy beaches, history, and culture.  It's known for its beautiful beaches, beautiful scenery, and archaeological sites.
Rhodes – Rhodes Island is a great place to enjoy history, beaches, and more when you want a bit of a mix between natural beauty and urban life.  With its ancient castles from the Middle Ages as well as nice hotels for those who prefer to have all their needs met before they head out on their vacation, Rhodes Island is one of the best places to go in the Mediterranean Sea.
Delos – One of the most popular islands in Greece is Delos, which offers pristine beaches and clear waters that are great for swimming or fishing.  It's also known for its amazing Greek mythology.
Greece is one of the most popular countries to visit for tourists all over the world. That's one of the reasons I love it!
Greece is a great place to have an adventure because it has some really cool national parks. There are some amazing hikes that ten fill your day with beautiful scenery. Plus, you can't forget about how great it is to relax on the white sands of one of its beaches!
Secondly, Greece also has some awesome historic sites that are worth checking out. Ancient ruins are scattered all over the country and there's always something new to learn about after each trip. You'll never get bored with what you'll see!
Last but definitely not least, Greece is also a great place to visit if you love food. It has some of the best Mediterranean dishes that will make anyone fall in love with this country – and they're all very affordable on a budget!
15 Best Places To Visit in Greece
10 Best Adventure Tours in Greece 2021/2022
The Most Beautiful National Parks in Greece
Australia
Australia is a popular travel destination because it has some great scenery to see. You can see amazing sights like Uluru, which is an iconic site that's both natural and historical at the same time. Anyone who visits Australia will get to experience plenty of culture, including their famous Sydney Opera House. And there are lots of places throughout the country for surfing!
A brother lived in Australia for 4 months. Sydney is beautiful. You should go see the Opera House and Harbour Bridge. Melbourne is also beautiful, but Canberra has some amazing museums. You should go to Uluru to see Ayers Rock, which is a monolith that looks like it's coming out of the ground, and Alice Springs to see the MacDonnell Ranges.
Great Barrier Reef
The Great Barrier Reef is a large coral reef system that runs parallel to the coast of Queensland, Australia. It stretches over 2,800 kilometers and is one of the world's systems.
Sydney Opera House
The Sydney Opera House was completed in 1973, and it has become one of the most significant landmarks in Sydney Harbour. It was commissioned by Jorn Utzon, a Danish architect who designed this magnificent building for the World Expo 88 in Brisbane, Australia.
The Gold Coast
The Gold Coast is an attractive tourist destination with beautiful beaches lined up along 24 kilometers of coastline from Broadbeach to Surfers Paradise. It also features theme parks such as Wet'n'Wild Water World, MovieWorld Australia, Seaworld and many more.
Tasmania 
Tasmania is the smallest state of Australia, but it has lots to offer. Tasmania's World Heritage Wilderness is full of sheer cliffs, white sandy beaches, and lush forests. Adventure activities like kayaking, mountain biking, scuba diving, rock climbing, trekking and camping are very popular as well as relaxing at a luxury spa and enjoying world-class fine dining.
17 Best Places to Visit in Australia
13 Top-Rated Outdoor Adventures in Australia
25 Best National Parks in Australia
Brazil
Brazil is one of the most popular travel destinations for Americans and other tourists from all over the world. It has a variety of beautiful beaches and activities that people can enjoy. Many celebrities, as well as ex-pats, go to Brazil to enjoy the beautiful sights, rich culture and relatively inexpensive cost of living

Related: How much does it cost to live in Tulum, Mexico?.
I've met people from all over the world who come to enjoy Brazilian culture as well as diverse landscapes.
There are many different dishes popular in Brazil, including those with fried cheese (pão de queijo) and carnival-like desserts like brigadeiros and cocada banana.
The majority of people living in Brazil speak Portuguese, but it is also home to many different styles of music and dance, such as forró and samba.
Brazil is a great place to visit. There are many popular cities that people can enjoy, including Rio de Janeiro and São Paulo. It also has beautiful natural sights such as the Amazon River and Iguazu Falls. With diversity in language and culture, food and music, it makes for a fantastic vacation spot.
13 Top-Rated Tourist Attractions in Brazil
10 Best Adventure Tours in Brazil
10 Most Beautiful National Parks in Brazil
​​Italy
Italy is a popular destination due to its mix of Mediterranean and Alpine climates. The mix ensures there is plenty of sunshine, blue skies, and the opportunity for outdoor activities all year round. It's also famous for its history, with many historic sites to visit. Continuing with the diversity theme it is home to both mountain ranges and great food making it perfect for those who enjoy hiking or camping out.
The people are very friendly and there is much to do.
There are so many reasons so many are attracted to Italy as a vacation location and even a retirement spot.
1) Italy's Mediterranean climate offers sunshine, blue skies, and the opportunity for outdoor activities all year round
2) There is plenty of history around
3) There is great hiking
4) The people are friendly
5) It has mountains AND beaches!
6) It has both Alpine and Mediterranean climates.
7) It has great food
8) Local residents are mostly friendly and it feels safe
9) The wine is some of the best in the world
10)Italy is home to many ancient treasures such as the Coliseum, Pompeii's ancient ruins, Venice, and Florence.
Interesting Places to Visit in Italy
Venice
Venice is a city that's famous for being one of the most romantic cities in the world. It's also possible to find some of the most expensive hotels in Italy in this city, so if you're looking for romance or luxury it might be worth considering visiting!
Rome
If you have an interest in Roman history, then Rome is likely one of your top destinations. Travelers are often interested in sites like Palatine Hill and Colosseum where there are still structures that date back over 2000 years. There are also many beautiful Catholic churches in Rome, making it a great place to learn more about Catholicism and how it developed throughout the years.
Naples
Naples is an important city in Italy because of its role as the birthplace of pizza. While there are some innovative pizzerias in Rome, it's worth checking out if you're interested in this fast food Italian staple! This goes double for travelers who want to try out foods like arancini and sfogliatelle.
20 Best Places to Visit in Italy
Top 7 Outdoor Adventures in Italy
10 Most Beautiful National Parks in Italy
___
This article is about popular travel destinations for American travelers, but if you were curious, here are the 5 most visited countries in the world
France — 89+ Million Visitors
Spain — 82+ Million Visitors
United States — 79+ Million Visitors
China — 62+ Million Visitors
Italy — 62+ Million Visitors
___
France
France has always been a popular destination for tourists and deserves its number two ranking as the world's most visited country.
Here are 24 reasons that France is such a popular destination:
1) France provides a mix of urban sophistication, high fashion, and old-world charm.
2) There is beautiful scenery all over the country, including mountains, rivers, beaches, valleys, and forests.
3) France offers international cuisine with more Michelin Guide restaurants than any other country in the world.
4) The country has many UNESCO World Heritage Sites, including the Palace of Versailles and the Loire Valley.
5) France is home to some of the most well-known works in art history, including the Mona Lisa.
6) There are picturesque villages with quaint half-timber houses everywhere throughout France.
7) Much of the country's architecture has not changed since the Middle Ages, including Romanesque churches that date back to 1100 A.D.
8) France has some of the best wine in the world.
9) The country has more than 2000 museums – so there is always something new to see.
10) France still has some of its original 18th and 19th century buildings, especially in Paris and Lyon.
11) The French Riviera is one of the most beautiful coastlines in the world.
12) Parisian food markets offer a wide selection of meats and produce, as well as cheeses and baked goods.
13) Paris has an international café scene that is unparalleled with cafes all throughout the city that serve hot and cold drinks and pastries.
14) The Avenue des Champs-Élysées is one of the most famous streets in the world and it is lined with luxury stores.
15) The Eiffel Tower has become a symbol of Paris and France in general and is visited by roughly 7 million people every year.
16) Many castles dating back to medieval times still stand, including the Castle of Chenonceau, which was built by King Henry II of France in the 16th century.
17) The French Riviera region has some of the most beautiful beaches in Europe, including Pampelonne Beach (Saint Tropez), Agay Beach (Cannes), and Nice Plage (Nice).
18) France offers many historical sites that date back to medieval times, including the Castle of Carcassonne, a fortress that was built in the 13th century.
19) There are beautiful cities throughout France like Lyon and Avignon with narrow streets lined with half-timber houses (half wooden, half stone).
20) The Châteaux de Versailles is one of the most ornate palaces in all of Europe and it is a short train ride from Paris.
21) Many people go to France every year just for the food, including frog legs, escargot, duck confit, and cheese.
22) There are many festivals throughout the country where people dress up in medieval clothes and celebrate with feasts, parades, and fireworks.
23) The French Riviera offers some of the most beautiful beaches in Europe with pristine water that is clear enough to see the bottom 12-20 feet deep.
21 Best Places to Visit in France
The Top 10 Outdoor Activities To Experience In France
10 of the best national and regional parks in France
Germany
Germany is one of Europe's most popular tourist destinations and for good reason. The country offers a myriad of natural and manmade wonders, from the Rhine to the Alps, and it is home to some of the world's most popular cities: Berlin, Munich, Frankfurt and Hamburg. Tourism numbers in Germany have increased 16% over the previous year! Here are 23 "reasons" why it should be your next destination.
1 – Berlin is one of the cheapest travel destinations in all of Europe!
2 – German food often features rye bread or sourdough bread such as "Pumpernickel" which comes from the region of Westphalia.
3 – The German language has no word for "chewing gum"
4 – Germany is a popular travel destination for people who want a little bit of history, but also a modern experience with museums, culture and the arts.
5 – The German government supports tourism with reduced ticket prices to museums and events.
6 – You can cycle almost anywhere in Germany!
7 – Germany has one of Europe's most famous castles, the "Neuschwanstein castle".
8 – Germany is home to one of Europe's most innovative economies. As a result, there are more than 1,000 companies in Germany that do business with the United States.
9 – German cuisine has evolved over time and many traditional dishes have become modern classics such as "Sauerbraten" which is essentially a marinated pot roast.
10 – Germany has over 1,500 castles! Have you ever wanted to sleep in one? You can do that in Germany!
11 – The German language is difficult to learn, but it makes you appear more intelligent if you have the mental fortitude to tackle it!
12 – Germany has fantastic Christmas markets during winter.
13 – The "Düsseldorf Altbier" is a top beer destination and it won't cost you much to take a tour!
14 – There are over 1,300 vineyards in Germany alone with over 600 grape varieties. The Riesling white wine is a good place to start.
16 Top-Rated Tourist Attractions in Germany
Best Adventurous Things to Do in Germany
List of national parks of Germany
Spain
Spain is a popular travel destination for many people who want to experience the culture, food and drink. It's also easy to get around in Spain because most people speak English. Spend some time in Madrid, Barcelona, Ibiza or A Caruna and you'll be sure to have an unforgettable vacation.
Also, it's a culturally diverse country, making it an ideal place to visit for its rich history. Spain is the perfect destination for someone looking for their next world adventure. With beautiful beaches, delicious cuisine and plenty of nightlife options, this country has quite a bit to offer!
The Spanish people are also considered to be one of the friendliest people in Europe if not the world. They're always welcoming with open arms!
Spain is perfect for any type of traveler looking for a new experience. It's an incredibly popular travel destination so there are plenty of options to fit your needs, whether you're the type to stay in already-established cities or someone who likes exploring off the beaten path.
If you end up in Barcelona check out Cerveceria Catalana for some of the best tapas ever!
Spain is a popular travel destination because of all the reasons mentioned above. If you haven't already, it's time to plan your next adventure!
20 Best Places to Visit in Spain 
25 Things to Do in Spain for Adventure Seekers
12 Most Beautiful National Parks in Spain
India
India has a rich history and culture as well as a large number of interesting places to go. It also has diverse scenery, cuisine and people which makes it easy to find something new to experience every day. Here are a bunch of reasons why India is such a popular travel destination:
1) It's home to the Taj Mahal and other stunning Mughal monuments
2) With 27 heritage sites, it's one of the first members of UNESCO's World Heritage Sites
3) There are over 4,500 places of worship during the Muslim festival Eid al-Adha
4) For those who want to relax, the Himalayas offer an endless amount of enjoyable outdoor activities
5) Each region in India has a different culture and cuisine for visitors to experience
6) The cities have rich histories going back thousands of years and have been at the forefront of trade and empires since then
7) It is home to many diverse languages that can be heard throughout the country
8) In addition to countless historical sites, it offers cities brimming with culture and nightlife
9) It has a rich tradition of music and dance that can easily be found during any trip to India
10) The Far East region is a popular spot for those who want to soak up some sun on the beach
11) Each region has a wide range of different experiences that can only be found there
12) India is home to one of the most popular events in recent history, the Commonwealth Games. Every four years, the Commonwealth Games are held. Organized by Commonwealth nations, this multisport event brings together athletes. The event was first held in 1930, and, with the exception of 1942 and 1946, has taken place every four years since then.
13) Despite its large population, its stunning landscapes are full of wildlife and natural beauty
14) The Indian Ocean off the coast of the country is one of the most popular locations for those who want to go scuba diving
15) It has a diverse range of climates and landscapes
16) There are over 200 separate and unique ethnic groups found in its borders
17) There are SO MANY magnificent festivals and celebrations that take place throughout the year in different regions for visitors to experience. Click here to see a massive list of 150 of them with info on each of them.
India is an incredible country with a rich culture and religious diversity. I've been to India twice on two separate trips, both times were very different but equally amazing!
My two favorite reasons to travel to India
The food is incredible. I am not kidding when I say that this was one of my favorite things about India. There are indeed some foods that I would recommend you do not eat, but for the most part, if you enjoy Indian cuisine then you will be in heaven here.
There are so many cultures in such a small space that it means you get to know so many great people know more about their way of life.
15 Best Places to Visit in India
18 Epic Adventurous Things to do in India
Top 10 National Parks of India
And there you have it. Americans do travel and when they do, these are the most popular destinations for them.
Did you find what you were looking for?! I hope so.
If you found this useful, share a link to social media or bookmark this page so you can easily come back later. Thanks for reading!
I will throw some more related articles here shortly.